We invite you to dream big and let our experienced designers help you create the fire experience of a lifetime. We can make it happen whether you envision cozy winter evenings with your family or hosting elegant dinner parties around a stunning fireplace. With our expertise and dedication to customer satisfaction, you can trust that we'll work tirelessly to bring your dream fireplace to life. So close your eyes and imagine your perfect fireplace - we'll take care of the rest.

DESIGN WITHOUT BOUNDARIES
We believe good design is more than aesthetics - creating a space that truly works for you and your family. That's why we offer a design process without boundaries, where we take your dreams and turn them into functional, beautiful designs. With our experienced team and a vast selection of in-stock items, we can take a simple sketch, a picture, or even a walk-through of your living space and transform it into a fantastic fireplace experience. We understand that your fireplace is a significant investment, and we're committed to ensuring that every detail - from safety and functionality to style and comfort - is carefully considered. So whether you're looking for a traditional look or a contemporary design, our designers will work with you every step to ensure your dream fireplace becomes a reality.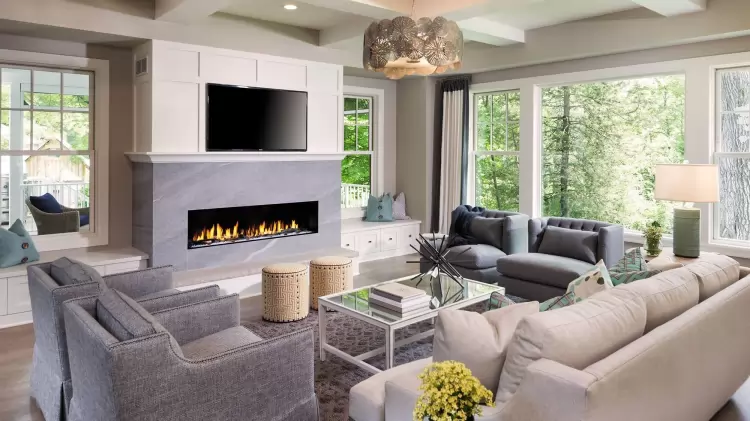 Build your dream with confidence
We understand construction can be overwhelming, especially when installing a fireplace. That's why we take care of everything for you - from obtaining permits, hiring contractors to order all necessary products, and even dealing with the gas company for installation. With Home Fires Stove, you can build with confidence, knowing that our experienced team has everything under control. We prioritize making the process as smooth and stress-free as possible for you, so you can sit back, relax, and watch your dream fireplace come to life. In addition, excellent communication is vital to any successful construction project. We'll keep you informed every step of the way to ensure that your fireplace is built to your exact specifications. So don't worry about a thing - with Home Fire Stove, you can trust that we've covered you.