Home Fire Stove & Grill City Blog
---
5 Sleek and Modern Fireplaces that Make for Inviting Interiors
by Home Fire Stove & Grill City Staff on
September 5, 2019
How is it possible that summer is winding down already? The kids go back to school next week and everyone is gearing up to go full Fall here soon. Starbucks already released their Pumpkin Spice Latte and their Salted Caramel Mocha Frappuccino! We know that here in the Pacific Northwest, when Fall comes it is here to stay, so now is the time to start gearing up for those cozy evenings inside by the fire. Here are some gorgeous, sleek and modern fireplace options to get your home Fall-ready.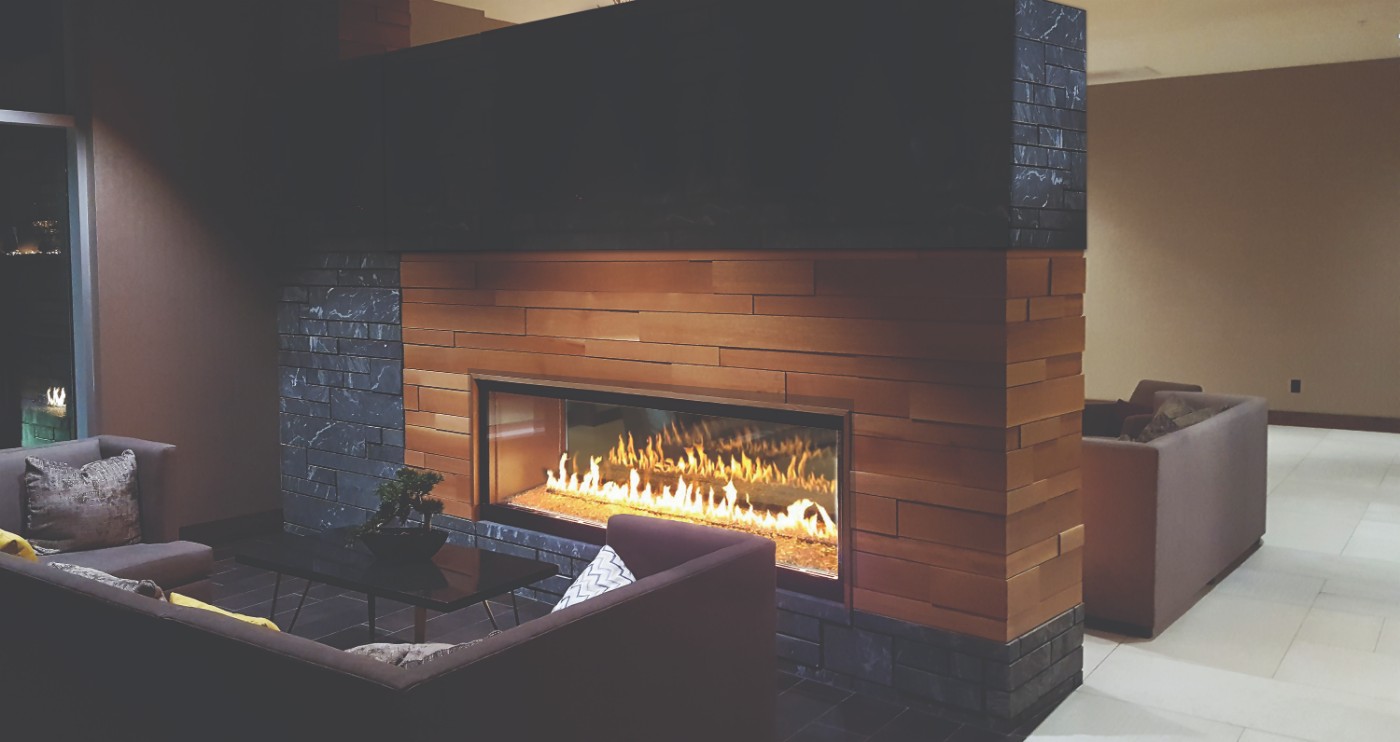 1. The Foundation See-Through Gas Fireplace by Heat & Glo
A fireplace showpiece with a captivating presence. Modern in form and luxurious by design the FOUNDATION Series was created with profound consideration for the whole space, bringing everything seamlessly together. Add a spacious new dimension to your living space or gathering area with a Foundation Series luxury See-Through fireplace. It's a captivating look that invites conversation.


2. The 42 Apex Clean Face Wood Fireplace by FireplaceX
The 42 Apex Clean Face is a natural convection wood fireplace that features state-of-the-art catalytic technology. This model delivers high performance, clean-burning heat, while showcasing a spectacular fireview through its massive rectangular door. Designed to be flexible for all installation applications, the 42 Apex is the perfect choice for remodels and new home construction, as its simple installation parameters allow this fireplace to be featured anywhere in your home, including interior walls!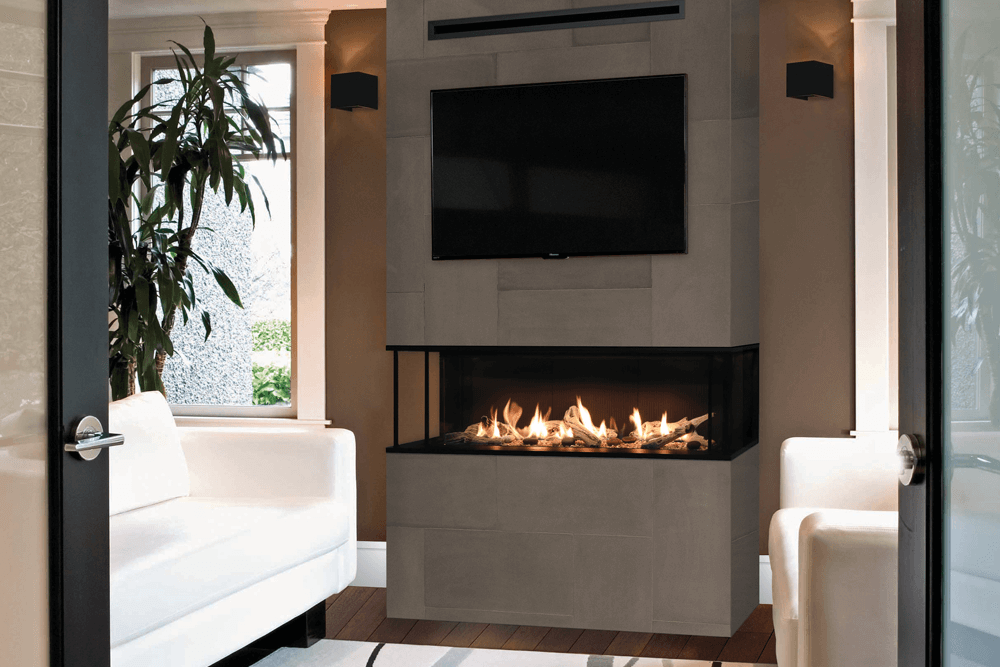 3. The LX2 3-Sided Corner Gas Fireplace by Valor
Valor's multi-sided linear fireplace is ideal for perpendicular rooms. The 3-Sided engine is designed for 180-degree enjoyment, while the Corner engines offers design flexibility. The LX2 provides outstanding radiant heat performance that will heat any living space. The LX3 is perfect for homeowners who value aesthetics, performance and safety.

4. The Focus 320 Wood Burning Fireplace by RSF
In Latin, Focus means Fire. It is a fitting name for a fireplace that has been designed to optimize every aspect of the fire. The large viewing space, unique flame pattern, impressive heat output and exceptional combustion efficiency make the Focus 320 stand out. A simple but stylish door and an optional decorative surround that blend the worlds between efficient wood-burning and contemporary design. Never having to sacrifice efficiency for design is a benefit that will keep your focus where it should be... on the fire.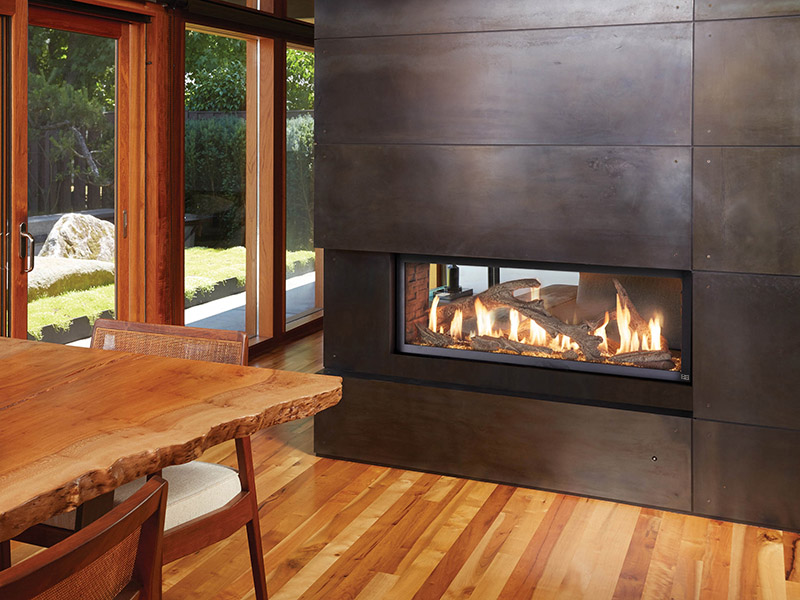 5. The 4415 See-Through High Output Deluxe Gas Fireplace by FireplaceX
The 4415 See-Thru High Output (HO) gives you the beauty, style and heat output of the 4415, while featuring double the fireview! This model is perfect for anyone wanting to divide a large living space, or integrate two separate rooms. The unique see-thru design allows you to personalize each side of the fireplace with our selection of decorative trims and Fyre-Art™ options.

All of these gorgeous, modern fireplace options are available at Home Fire Stove & Grill City at the corner of 17thand Market in Salem. Stop by today and get ready for the coziest fall season you've ever had!
back