Home Fire Stove & Grill City Blog
---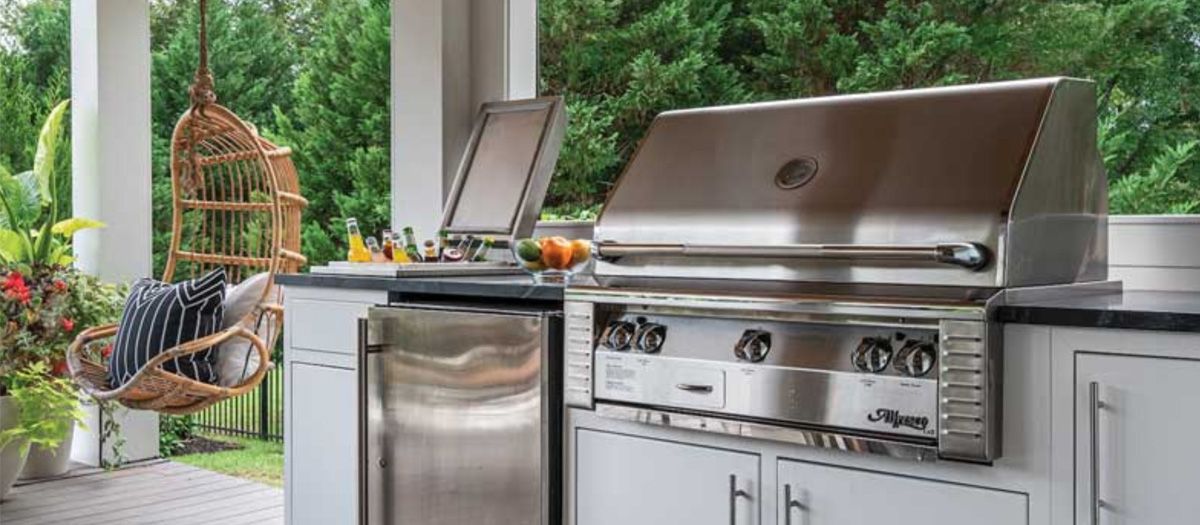 Create Your Dream Outdoor Patio Kitchen with Home Fire Stove
by Home Fire Stove Staff on
May 22, 2023
At Home Fire Stove, we understand the importance of transforming your outdoor space into a luxurious and functional area. We proudly offer a wide range of high-quality outdoor kitchen brands like Challenger Designs and Outdoor Greatroom, as well as a variety of top-tier grills to perfectly complement your new outdoor kitchen.
A well-designed patio adds value and charm to your backyard, providing a stable surface for installing outdoor kitchens and other amenities. With our diverse selection of materials, colors, and designs, we can help you create the perfect patio tailored to your unique taste.
Outdoor Patio Kitchen: Designs and Benefits
Adding a patio to your backyard offers numerous benefits, such as creating a finished space for a dining area, outdoor kitchen, and bar, or pizza oven. You can select from various patio materials like concrete or brick, each with its pros and cons, as well as different design options to create a one-of-a-kind space.
A properly constructed patio serves as a solid foundation for an outdoor kitchen and other amenities, making it the ideal addition to your outdoor entertainment area.
Outdoor Kitchen Layouts and Features
When designing your outdoor kitchen layout, consider the patio's shape and size, as well as the desired placement of your kitchen and its features. For safety reasons, avoid placing cooking appliances against any combustible structures. To maximize the benefits of your outdoor kitchen, install it close to seating areas or other features.
For smaller patios, a straight run of cabinets is an excellent space-saving option. Other kitchen layout shapes like L, U, and G shapes are more functional for cooking and prep due to their workflow. Popular outdoor kitchen additions include grills, outdoor refrigerators, sinks, and trash cabinets.
Why Choose Home Fire Stove for Your Outdoor Kitchen?
At Home Fire Stove, we're dedicated to helping you create a cohesive and luxurious outdoor living space. Our range of outdoor kitchen brands, such as Challenger Designs, Outdoor Greatroom, and Stoll along with our high-quality grills, ensures your patio will be both beautiful and functional.
Our team of experts will guide you through the entire process, from selecting the perfect materials and design to ensuring a seamless installation. With Home Fire Stove, you can confidently invest in your backyard, knowing that your outdoor patio kitchen will bring enjoyment for years to come. Contact us today to explore your options and start designing your dream outdoor space!
back