Home Fire Stove & Grill City Blog
---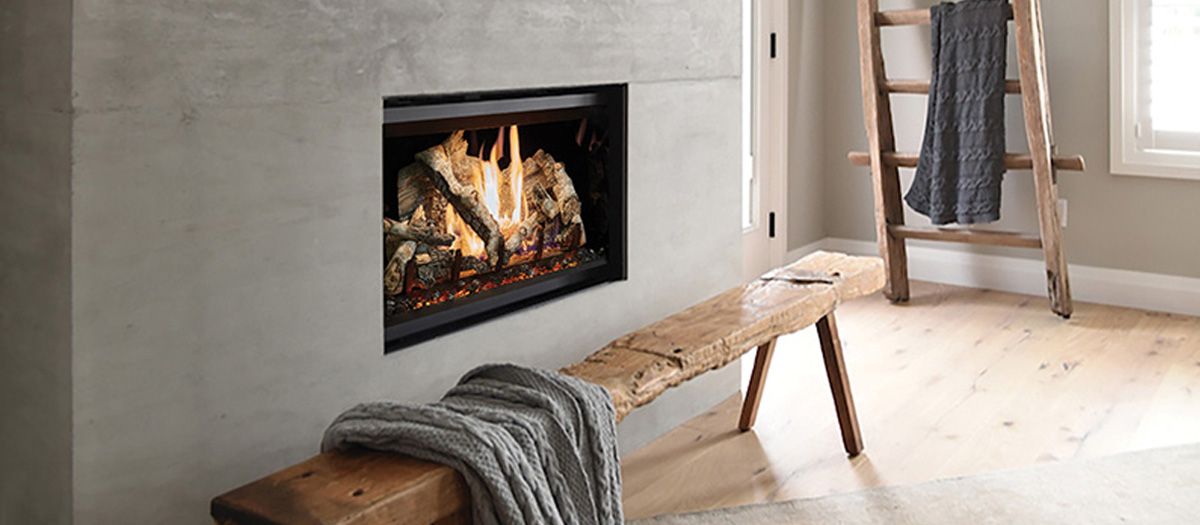 Revamp Your Fireplace with and Insert: The Ultimate Guide
by Home Fire Stove Staff on
May 8, 2023
The Basics:
A fireplace insert is a self-contained appliance that fits into your existing wood fireplace, fueled by gas, wood pellets, wood, or electricity. It can give your outdated fireplace a makeover while eliminating soot, ashes, and drafts. Essentially, fireplace inserts can transform any wood fireplace into a modern, efficient heat source.
When choosing an insert, the most important decision is the fuel type.
Gas fireplace inserts are popular for their efficiency, providing warmth without sending heat up the chimney. Plus, they're easy to use and add a touch of calm to your space.
Electric fireplace inserts create a flame effect with LED lighting, offering a low-cost and simple installation. They're perfect for homes without accessible gas lines or limited space.
Pellet fireplace inserts use wood pellets, making them ideal for areas where natural gas or propane isn't available. Harman's premium pellet inserts boast innovative technology, accurate temperature control, and elegant designs.
Wood-burning fireplace inserts, like those from Quadra-Fire or Vermont Castings, convert your fireplace into a clean-burning, highly efficient heat source with durable construction.

Costs:
Costs for fireplace inserts vary depending on features and capabilities, starting at around $1,000 for electric inserts, and going up from there. Remember to consider installation, fuel lines, and venting.
The running cost of fireplace inserts depends on the fuel type and usage. For example, with a high-efficiency unit, gas costs about 42 cents/hour to operate, while an electric insert costs around 18 cents/hour on the highest setting.

Selection:
When selecting your insert, prioritize control features like variable flame height adjustment, remote control, and app compatibility. Consider battery backup and built-in fans for added functionality. Aesthetically, choose from various styles and finishes to suit your taste.

Installation:
Installing a fireplace insert is typically a one-day process. Begin by measuring your fireplace opening (width, height, depth). Then come to our showroom (Corner of 17th & Market in Salem) and choose the perfect insert for your needs and space, and we will set up a Home visit to cross all the t's and dot all the I's of your project. From there you will choose an installation date that works best for your schedule. Our expert staff will guide you through each step, ensuring your new fireplace insert brings the warmth and style to your home that you want.
back