Home Fire Stove & Grill City Blog
---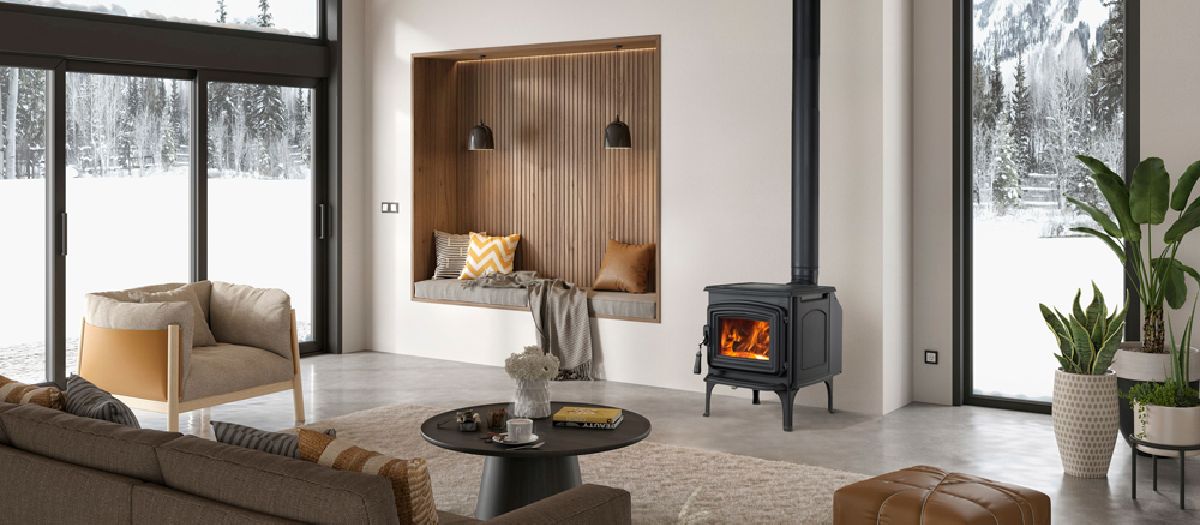 Understanding Confusing Wood Stove Terms
by HFS Staff on
January 8, 2023
If you're in the market for a wood stove, you may have come across some confusing terms that you're not quite sure about. Don't worry - you're not alone! Here are some common wood stove terms and what they mean to help you better understand the features and options available to you.

BTUs: BTUs, or British Thermal Units, refer to the amount of heat that a wood stove can produce. The higher the BTUs, the more heat the stove can produce.

EPA-Certified: EPA, or the Environmental Protection Agency, sets emissions standards for wood stoves. An EPA-certified wood stove meets these standards and is considered more environmentally friendly.

Firebox: The firebox is the area where the fire is contained within the wood stove. It's important to choose a stove with a large enough firebox to accommodate the size of the logs you'll be burning.

Flue: The flue is the chimney or pipe that carries the smoke and gases produced by the fire out of the house. It's important to make sure the flue is the proper size and properly installed to ensure safe and efficient operation of the wood stove.

Airwash System: An airwash system is a feature that helps keep the glass on the wood stove clean by directing a stream of air over the glass. This helps to prevent soot and creosote build-up, which can obstruct the view of the fire.

Load-Bearing: A load-bearing wood stove is designed to support the weight of a structure, such as a hearth or mantel. Non-load-bearing wood stoves are not designed to support any additional weight.

Mobile Home Approved: Wood stoves that are approved for use in mobile homes must meet specific safety standards to ensure they can be used safely in these types of dwellings.

By understanding these common wood stove terms, you'll be better equipped to make an informed decision when it comes to choosing the right wood stove for your home. Whether you're looking for a high-BTU stove with a large firebox and air wash system, or a load-bearing stove for a hearth installation, understanding these terms will help you find the perfect wood stove for your needs.

back